Increase benefits with a subsidized micro-market


in the San Francisco Bay Area
What is a Subsidized Micro-Market?
Immerse yourself in the ultimate open-concept cafe experience, right in your San Francisco Bay Area break room. By incorporating a subsidized micro-market, your employees can access an extensive array of fresh and frozen foods, snacks, and beverages at a reduced cost. This self-sufficient open market operates round the clock, allowing your employees to indulge in a wide range of products whenever they desire.
Enhance the employee perks

at your San Francisco Bay Area business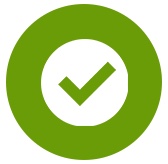 Utilize a more
cost-effective solution
for adding value to
your benefits package
Subsidize healthy
items to promote
corporate health goals
and initiatives
Recognize employees
for job performance,
milestones within the
company, and more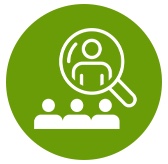 Stand out among
other San Francisco
Bay Area companies
when recruiting
Convenience You Can Count On
The micro-market's self-checkout kiosk accepts multiple payment methods including cash, credit card, or mobile wallet. Our intuitive interface makes the process easy, accessible, and affordable. The market also has security cameras to ensure the safety of everyone involved.
Improve Morale and Offer
Valuable Benefits
Give the ultimate break room experience and upgrade from subsidized
vending services to a subsidized micro-market.
Consider opting for a hybrid micro-market that blends complimentary
products with those available at full or partially reduced prices.
By remaining on the premises and purchasing discounted refreshments,
employees have the opportunity to both save time and money.
Compliment your subsidized micro-market with an office coffee service.