San Francisco Bay Area Bean
to cup Coffee Service
Freshly Ground Coffee in
the San Francisco Bay Area
Our bean-to-cup machines grind fresh beans creating a robust cup of coffee filled with aroma, body, and flavor sure to delight java lovers in the workplace. Eliminate the hassle of visiting the local coffee shop with our bean-to-cup coffee service.
Quick and efficient
Makes a fresh cup of coffee in minutes without worrying about waste or leftover coffee
going stale.
Easy to use
Our bean-to-cup brewers are user-friendly whether you're a coffee connoisseur or
a novice.
Touchless Technology
Customers can set their coffee preferences using their smartphones with some of our bean-to-cup brewers.
Did you
know?
86 percent of full-time workers drink coffee in the U.S. Most of these workers consume coffee on a daily basis during work hours.* Offering a quality coffee service to employees is a must and can help differentiate your business from competitors in a challenging hiring market.
Source: *Packaged Facts
Top of the line bean to cup brewers
We know that a brewer can affect your experience, so we invest in brewers that will provide a world class experience.
De Jong DUKE Virtu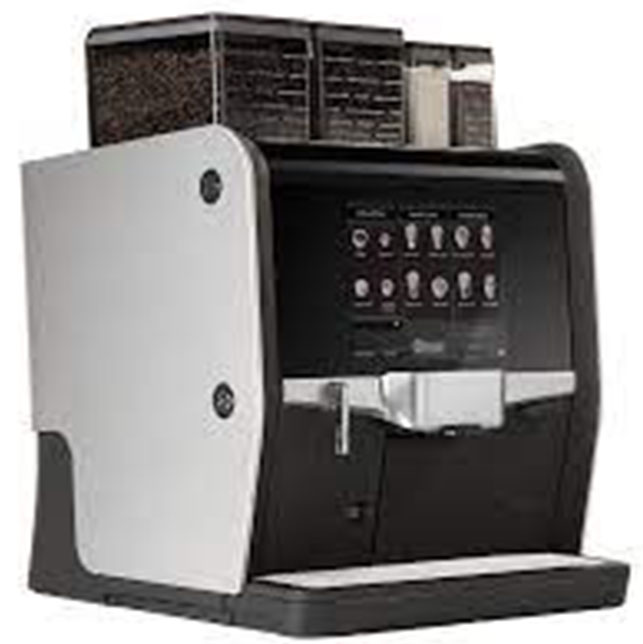 De Jong DUKE Nio
Bravilor Sego 12
Colibri XL Fresh
Offering a premium bean-to-cup coffee service in the workplace shows employees you value them and benefits the business.
Get started today!